ABOUT US
Share with us our passion for horses
Hidalgo Ranch is an association of riders united by a great passion for horses, that we consider true, great friends and family members. As such we take constant care of them at every moment of the day and at any weather condition.
Our most important goal is to let everyone know the great joy that can give us an animal, in our particular case the horse. Everything is moved by a great love for a living being that has helped man evolve for millennia, and that can convey today a spirit of aggregation and values such as loyalty, pride and power of spirit. Not by chance, the horse is used in various therapies involving especially disabled people and autistic children.
We feel very close to all those who can benefit through the horse, without profit or competition purposes, but just for pure and healthy fun. Hence the idea to share with others the same passion and dedication and to create a receptive structure to promote country riding and the well-being of those who practice it.
If you like horses and want to experience nature from a different perspective, come and visit us and enjoy with us unforgettable moments by exploring the beautiful territory of our volcano on the back of one of these amazing creatures.
Our ranch is located in Linguaglossa, on the northern slope of Mount Etna. From mid-May to mid-October, our operating base is located next to the Rifugio Ragabo in the heart of the Mount Etna Park. This base is the starting point for all our horse rides and horseback excursions during the summer period.
OUR HORSES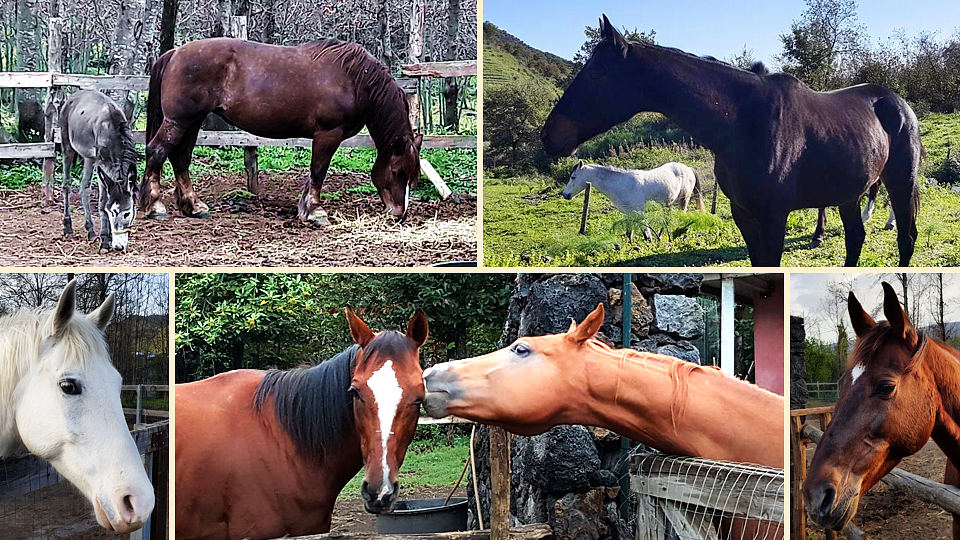 A brief presentation of our friends. Each of them with its distinctive features, but all docile, reliable and suitable for all types of riders and rides...
---
---