OUR SERVICES
From horses enthusiasts to horses enthusiasts
Our greatest pleasure is to share our passion for horses with all those who love these wonderful creatures as we do. It does not matter if you want to enjoy a horseback ride in complete serenity, if you want to explore Mount Etna or dive into an adventure lasting several days, with our horseback rides and excursions the fun is assured. Besides that, you can enjoy relaxing and romantic carriage rides, attend events and shows and take part in gatherings, but also get a reliable partner able to organize your personal and business events professionally. Learn more about the various services and contact us for any of your inquiries.
HORSE RIDES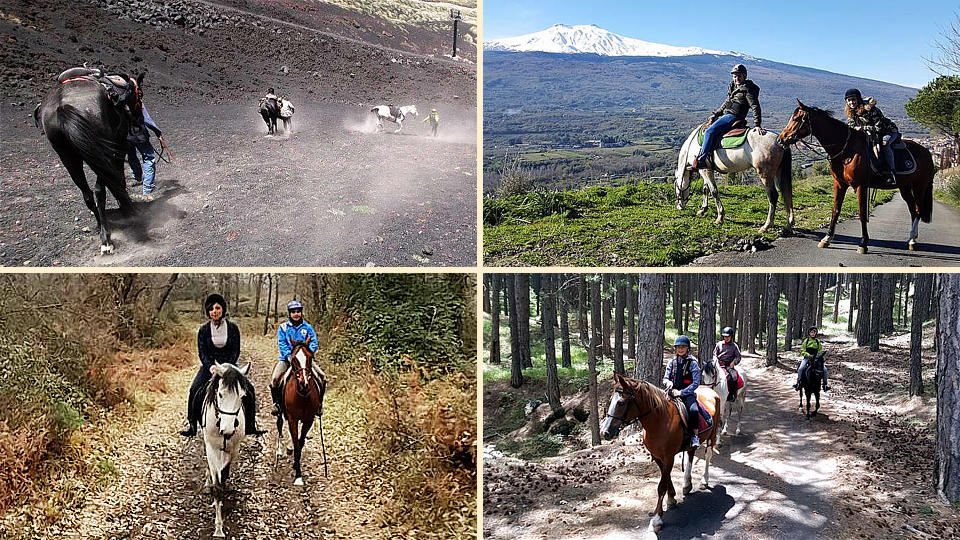 Experience unforgettable moments exploring on horseback the fascinating territory of Mount Etna. Our horse rides and excursions vary in duration, routes and difficulty and are aimed at all horse enthusiasts of all kinds and experience...
CARRIAGE RIDES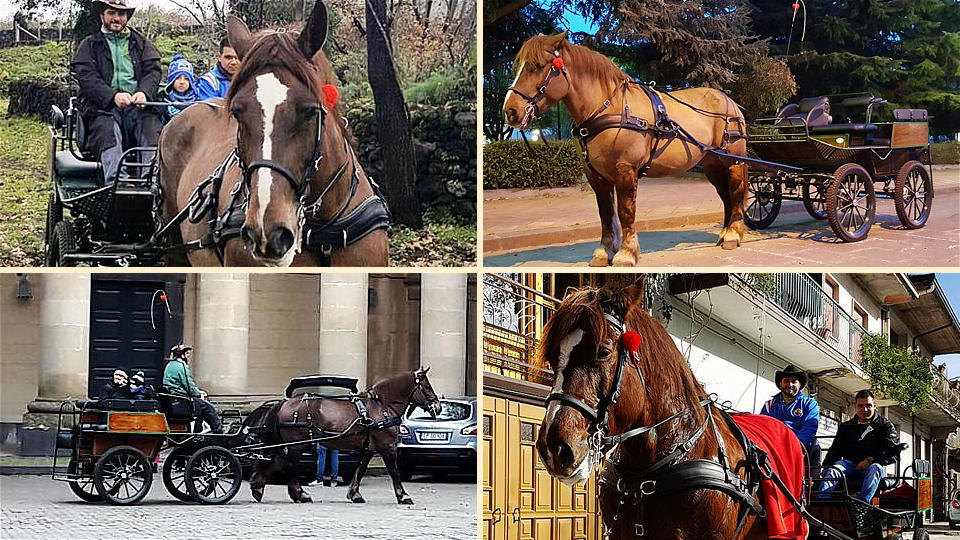 Our carriage rides are the perfect way to discover Linguaglossa in complete relaxation, to mark a special occasion, to celebrate a milestone, a birthday, an anniversary or your wedding, and to enjoy a romantic ride for two...
EVENTS AND INCENTIVES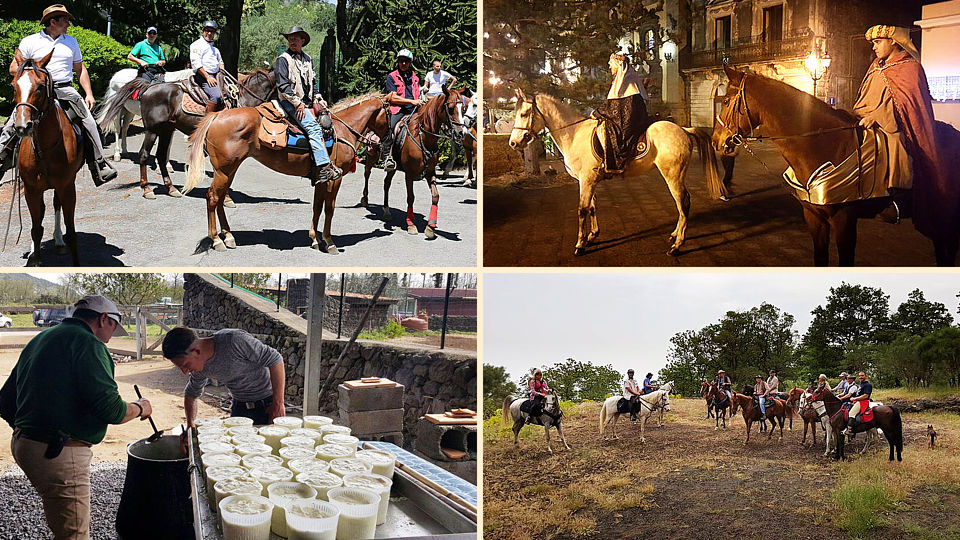 In addition to our horse and carriage rides, we organize gatherings, events and shows. For companies and tour operators we offer full service incentives and group horseback tours and excursions according to customer requirements...
---